Neurological Services of Orlando has an onsite independent infusion center for treatment with all approved multiple sclerosis infusion therapies.  We're pleased to offer several highly effective infusion treatments to help change the course of those living with MS. Our center accepts outside referrals to administer a variety of other infusion therapies. Please inquiry. 
The Infusion Center is staffed by highly-skilled, compassionate nurses who oversee patient infusions, and focus on patient comfort. There Infusion suite has four reclining chairs and television. If a patient wants privacy, a curtain can be pulled around their space.  As the center grows, we look forward to the possibility of expanding and arranging the service hours to accommodate patient needs.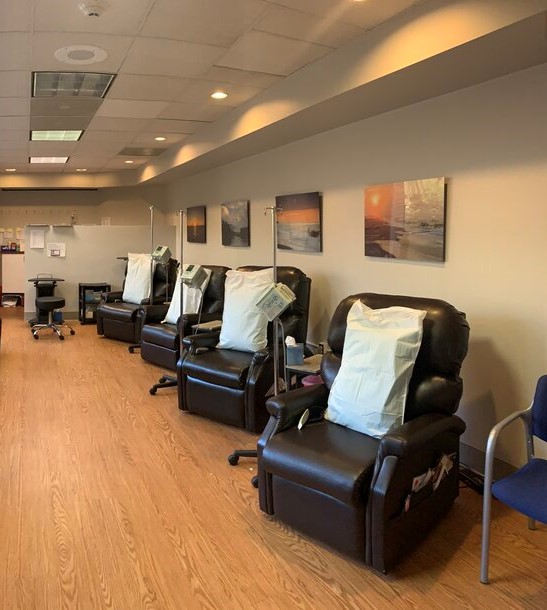 Main office of Neurological Services of Orlando, P.A.
 3849 Oakwater Circle, Orlando, FL 32806 
8:00 AM – 5:00 PM
Monday – Friday